---
Informasi:
♪ Traditional: 飛虎出征
♪ Simplified: 飞虎出征
♪ Mandarin: Fēi Hǔ Chū Zhēng
♪ Cantonese: Fei1 Fu2 Ceot1 Zing1
♪ Directed by Gary Mak
♪ Produced by Pang Ho-cheung, Leung Kai Yun
♪ Written by Jody Luk
♪ Music by Wong Ngai Lun, Janet Yung
♪ Cinematography: Charlie Lam
♪ Edited by Wenders Li
♪ Production company: Sun Entertainment
♪ Culture, Making Film
♪ Distributed by Media Asia Distributions
♪ Release dates: 25 July 2013
♪ Running time: 95 minutes
♪ Country: Hong Kong
♪ Language: Cantonese
♪ Genres: Comedy
♪ More Info: IMDb
Bercerita tentang unit taktis elit paramiliter Kepolisian Hong Kong dan dianggap salah satu yang terbaik di dunia perannya. Tapi menjadi yang terbaik membawa beban sendiri. Seperti orang lain, mereka pergi melalui kesulitan dengan cinta, dengan keluarga dan dengan pekerjaan mereka. Dan kadang-kadang mereka mendapatkan ransangan seksual yang cukup kuat diantara tugas mereka.
Cast:
♪ Chapman To as Siu Keung
♪ Shawn Yue as Fu
♪ Matt Chow as Ka Ho
♪ Derek Tsang as Hai Mai
♪ Liu Anqi as Sai Sai
♪ Dada Chan as Siu Keung's ex-wife
♪ Jim Chim as procurer
♪ Siu Yam-yam as procurer
♪ Simon Lui as boatman
♪ Lam Suet as robber
♪ June Lam as prostitute
♪ Benz Hui as pharmacy owner
♪ JJ Jia as pharmacy owner's daughter
♪ Lau Kong as Ka Ho's father
♪ Pong Nan as procurer's assistant
♪ Michael Wong as SDU superior
♪ Ken Lo as Thief King To
♪ Joe Tay as jewelry store employee
♪ Lawrence Chou as Macau police sergeant
♪ Ken Wong as Macau police sergeant
♪ Tony Ho as Macau police constable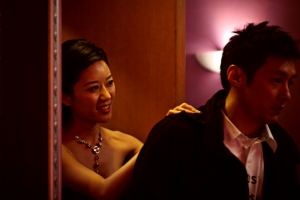 Info Video:
♪ Credit: Cinemaindo
♪ Format: MP4
♪ Convert and Upload by Ainul-kun

---
---
---
SDU: Sex Duties Unit (2013) Bluray
Video Rusak ? Lapor dengan berkomentar di Post ini atau PM Saya >> Klik Disini . Mohon Kerja Samanya
---
---
---
Terima Kasih sudah mendownload di Shinokun
Incoming search terms:
Tags: #Anime Full Episode
Related Post "SDU: Sex Duties Unit (2013) Bluray Subtitle Indonesia"